Details Description
Chance to fall in love with watches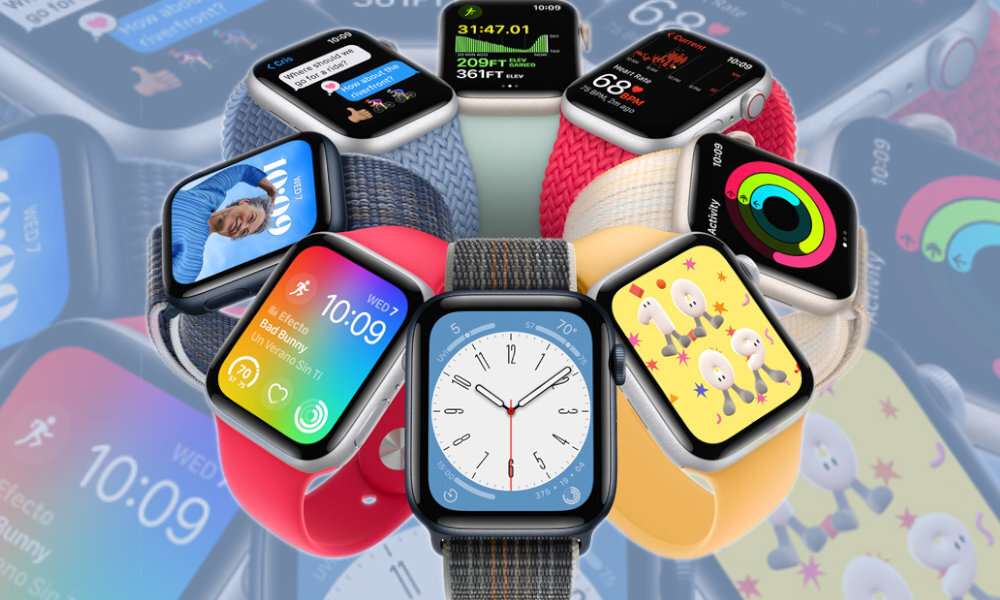 ---
A stylish solution
Envelopes are available in three stylish colors . Advanced sensors for health analysis and activity tracking. Innovative security features . Convenient contact information. Faster and more powerful dual-core processor. APPLE Watch SE offers countless possibilities.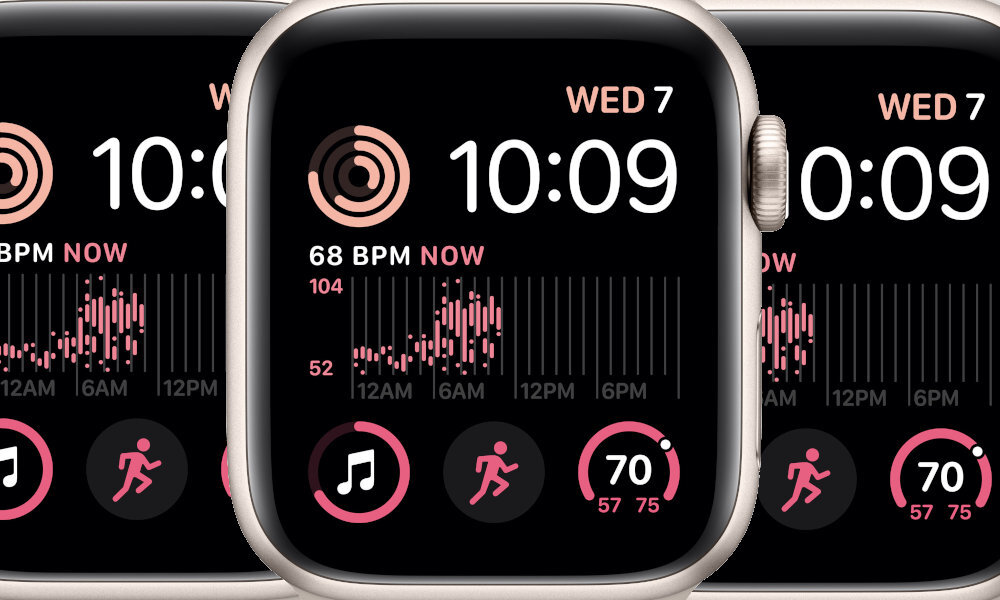 ---
Speed ​​fashion
APPLE Watch SE is powered by the S8 SiP chip , which is up to 20% faster . Thanks to it, you will be able to enjoy smooth transitions between applications, all while looking at the screen of a stylish envelope that comes in three beautiful colors: Midnight, Moonlight and Silver .
---
Earth-oriented upgrades
The case is made entirely of recycled aluminum . Its colour-matched and redesigned underside is made using a process that reduces CO2 emissions by over 80%. Go green with APPLE Watch SE .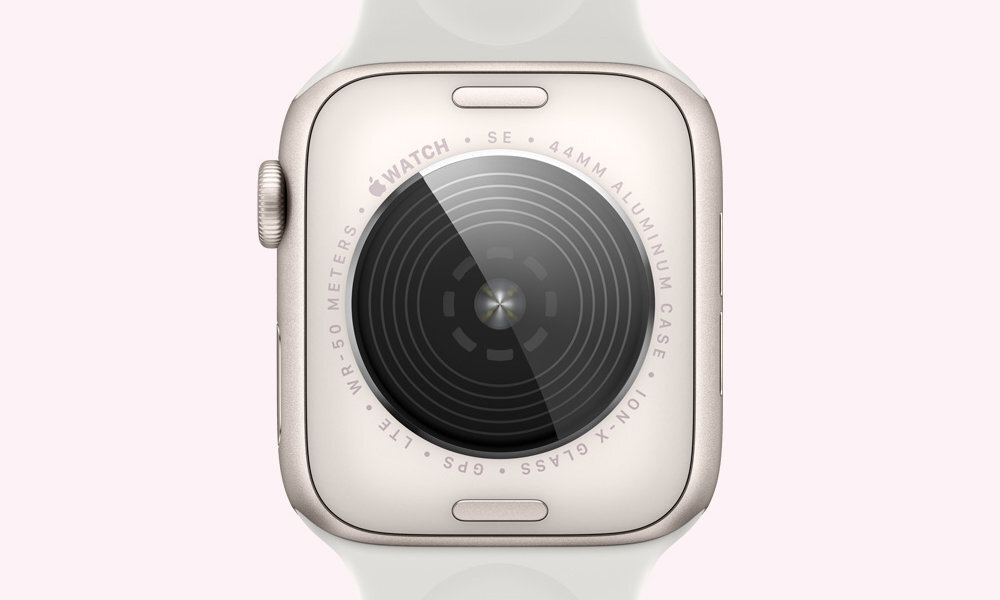 ---
He likes to splash in the water
APPLE Watch SE is water resistant up to 50 meters deep . You can track the series and number of pools you swim in. Check sea or lake travel routes. And know the exact parameters of your training, even when exercising with a paddle board. Splash, swim or surf - your watch loves it .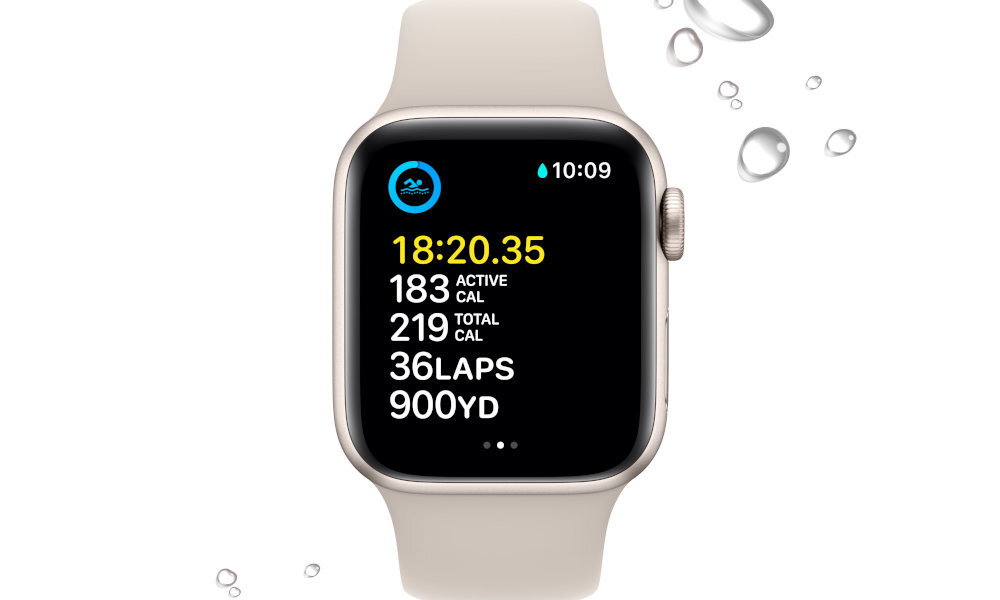 ---
More gauges, more power
Get moving and gaining momentum with the activity ring . Train like never before with the Workout app . Experience custom workouts with advanced metrics like heart rate zones, stride length, touchdown time and vertical vibration. In addition, the Maps application will help you find interesting places and guide you step by step to your destination.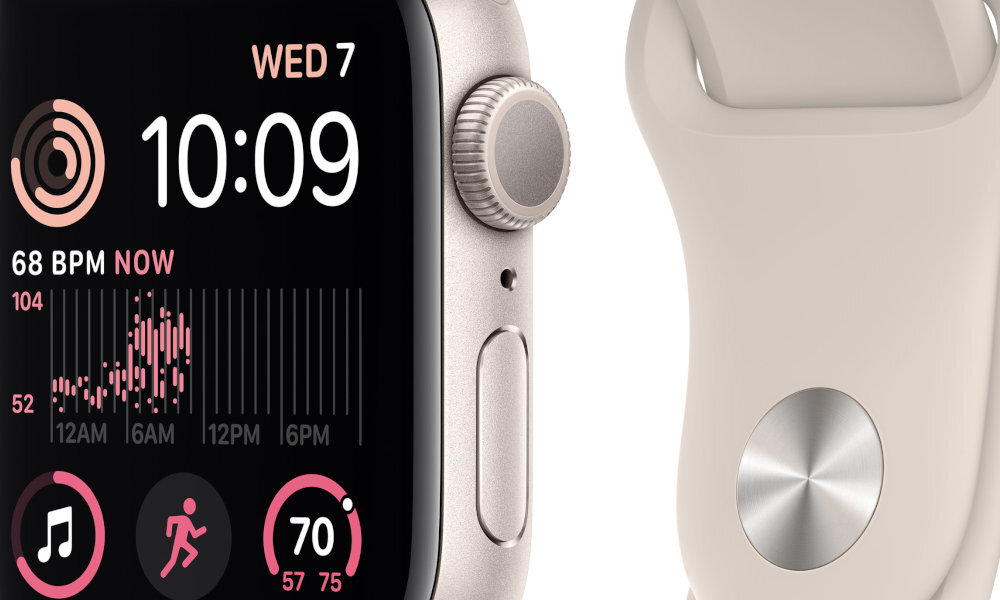 ---
Accident detection
APPLE Watch SE detects an accident and then automatically connects you to the emergency services , it communicates your location to dispatchers and notifies emergency contacts. Collision detection uses the combined power of an enhanced triaxial gyroscope and high-acceleration accelerometer with an unprecedented wide dynamic range. The feature also uses microphones, barometers, GPS and advanced sensor fusion algorithms based on the analysis of a million hours of data from real-life traffic situations and accidents.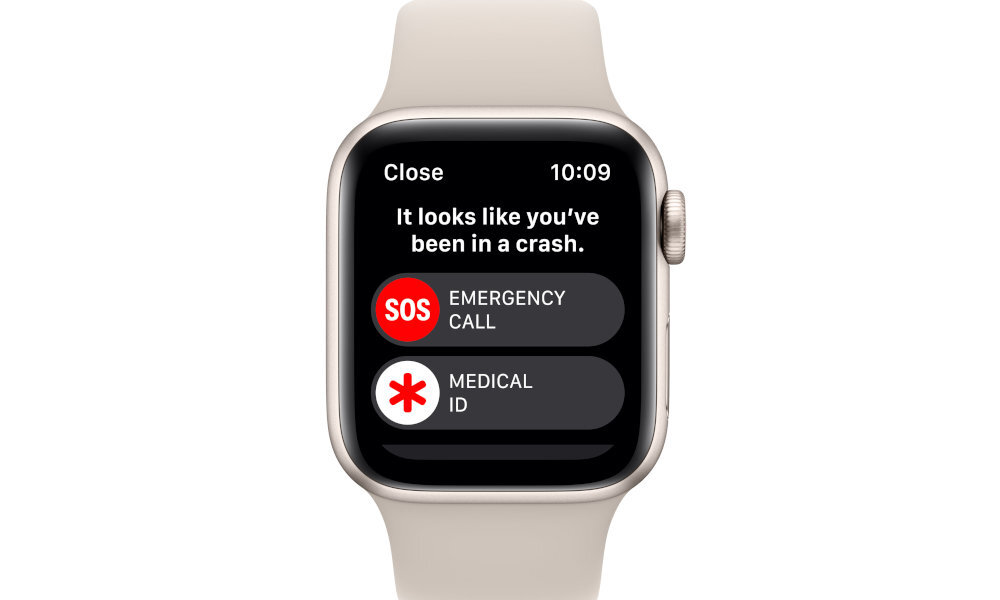 ---
Heart health under close observation
Check your pulse anytime with the Heart Rate app and get low or high heart rate and arrhythmia alerts . The Noise app keeps your ears healthy by letting you know when the noise level around you is becoming harmful. Document your menstrual cycle, record symptoms such as pain and see your expected fertile days. In addition, the Medicines application will conveniently and discreetly remind you that it's time to take your medicine.
---
Take it easy with the Mindfulness app
This application will help you relieve everyday stress , improve concentration and mentally prepare for new challenges. It guides you through a series of relaxing breaths and uses a short, thought-provoking theme to remind you of inner balance.
---
Look at yourself while you sleep
The Sleep app works with your iPhone to track your rest. It helps you stick to a set schedule and good habits to improve your sleep quality. It checks how long his phases last , including REM, basal and deep phases, and when you wake up. It allows you to observe trends in your dreams and shows how close you are to your ideals. The only thing he can't do is count sheep.
---
Get closer to everything that matters
Take calls on the road. Send a message from the beach. Check notifications at a glance. Pay with your wrist with APPLE Pay . You have many options, and with cellular communication, everything is possible without a phone. Your boarding pass, movie tickets and membership card are always at hand. Also use your APPLE Watch SE as an iPhone camera viewfinder . Check the preview and set the self-timer or take a picture right away.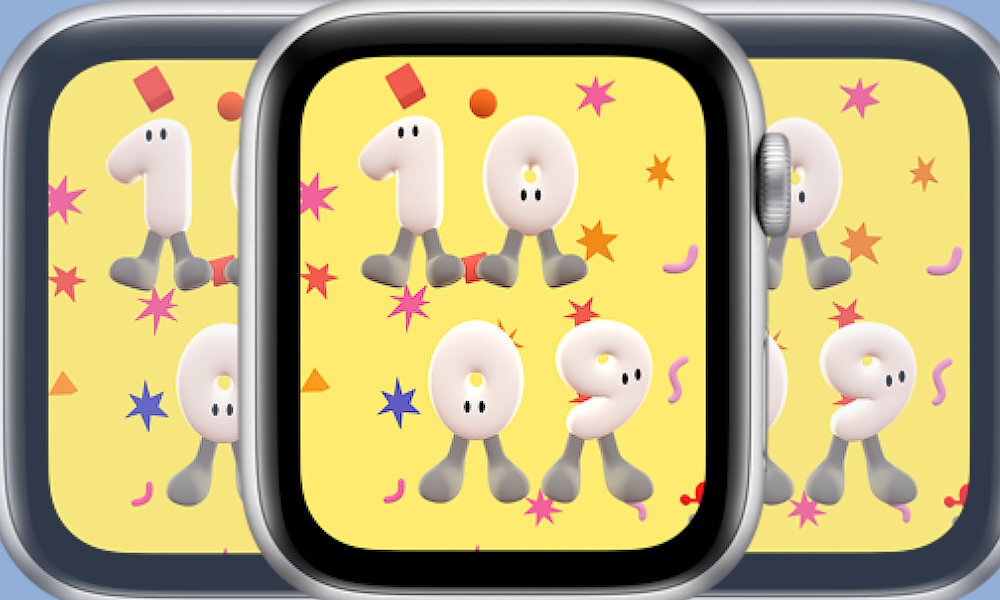 ---
Great for home setups
Thanks to it, all your loved ones, young and old, can have an APPLE Watch SE . Even if they don't have their own iPhone. Easily share your favorite health, safety and connected features with your loved ones. For them, it's independence and a lot of fun. Control lights, thermostats and garage doors . Take a look at the surveillance system to see who's knocking on the door with the dom app. Make it easy for you to keep safe .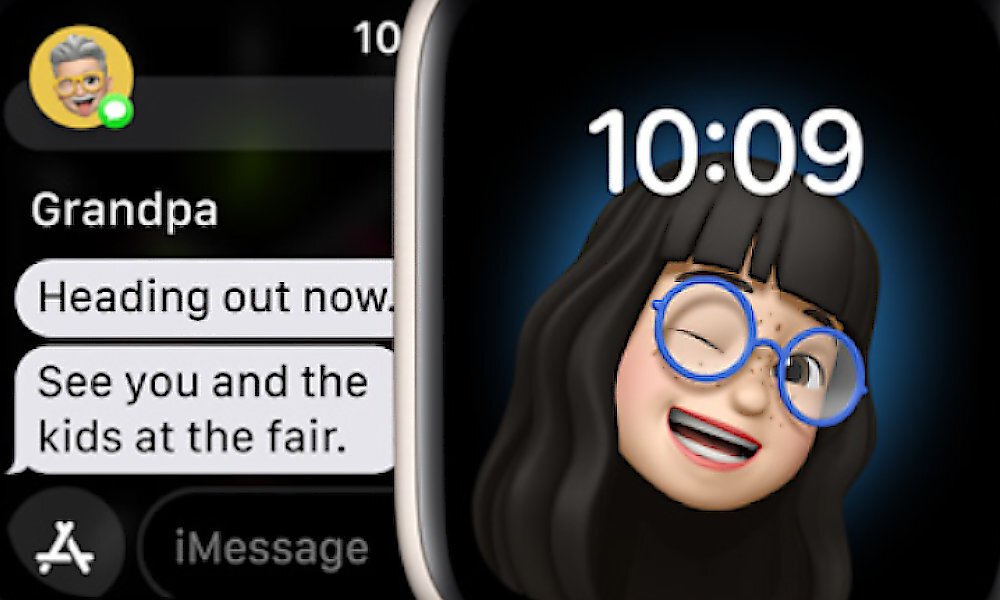 ---
Set the apks as you like
Tens of thousands of applications in the App Store greatly expand the capabilities of your watch. You'll find apps for everything from playing tennis, tracking bike routes to subway trips. In addition, many of your favorite iPhone apps have counterparts on APPLE Watch SE . With your watch, you can use AirTag to easily locate your friends as well as devices and items. If you forget to take your iPhone, a special signal will remind you .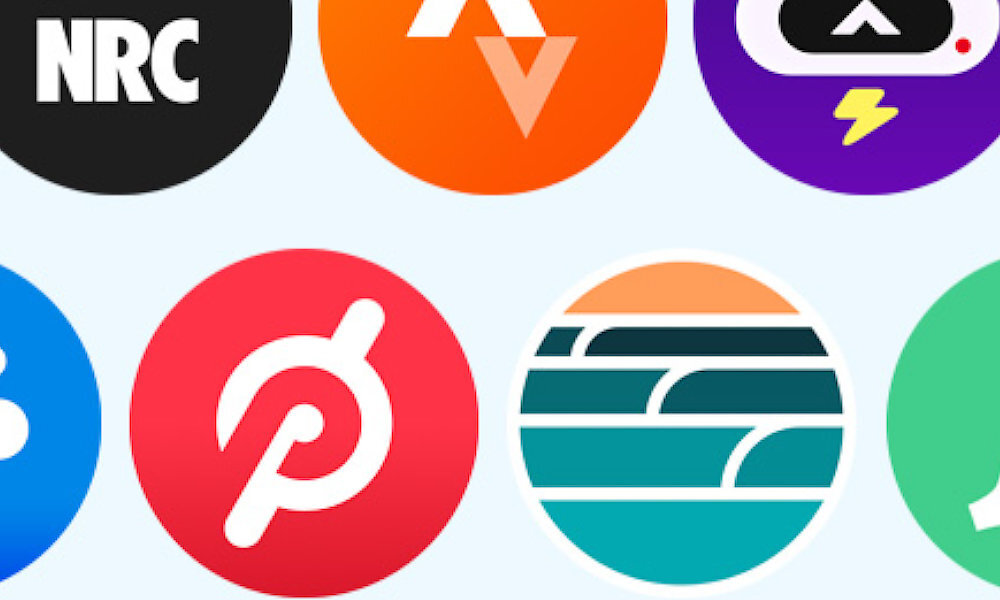 ---
Listen to what you want
Pair AirPods with APPLE Watch SE and listen to millions of APPLE Music songs that inspire your efforts. You can also listen to the latest podcasts or audiobooks . Get enough inspiration for an entire training session. And entertainment for the rest of the day.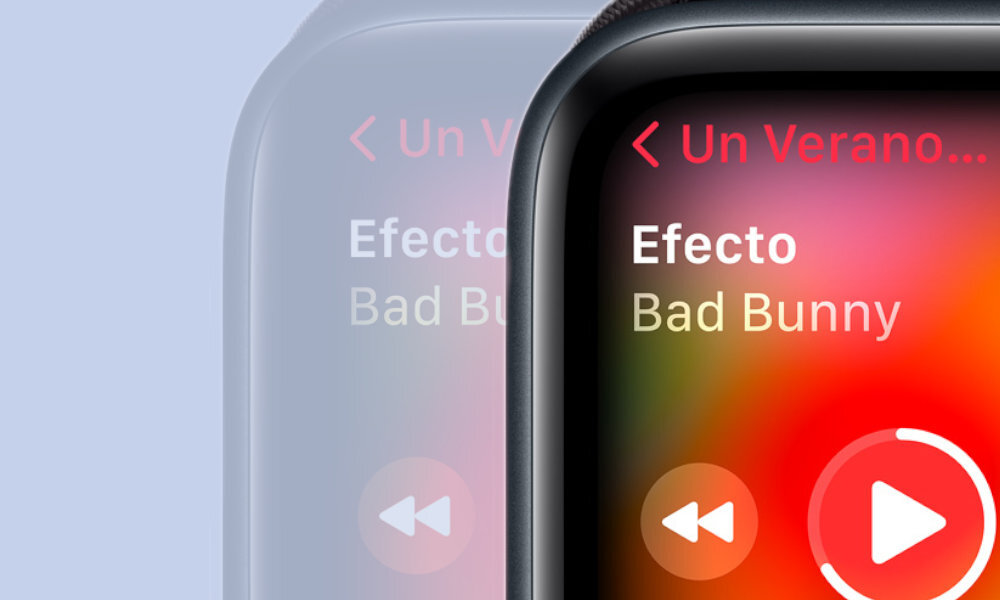 ---
New styles are just a click away
The straps for APPLE Watch SE are designed to be very easy to change . Available in many styles and colors , including Nike stripes , you can try them out.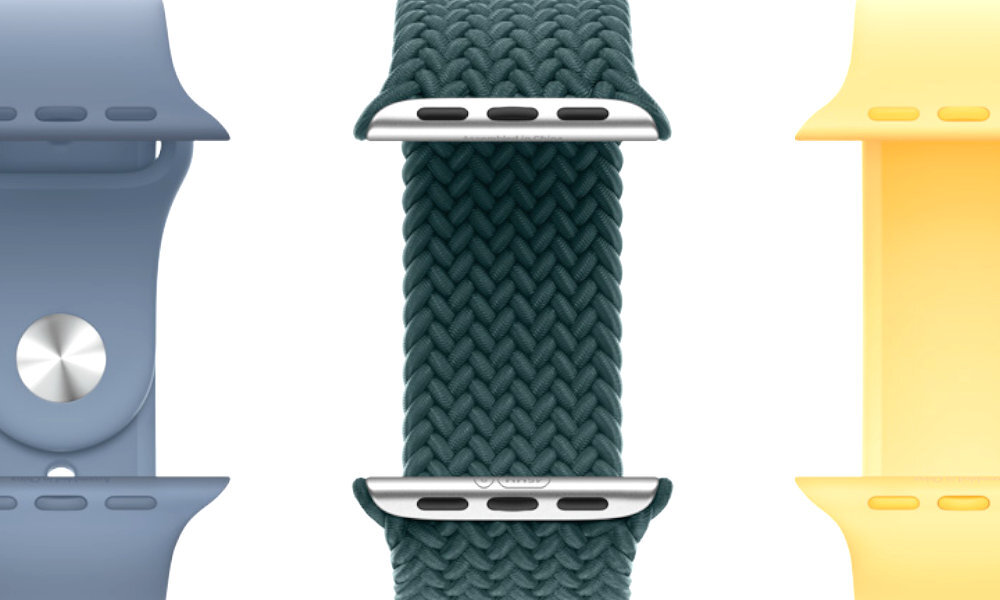 ---
Your shield, your choice
Choose from dozens of watch faces designed by APPLE and now also watch faces by Nike . You can also create your own complications, colors and styles based on your interests. Share your shield by emailing or texting your relatives and friends if you wish.
---
Included
APPLE Watch SE GPS 40MM STARLIGHT smartwatch , strap, USB-C cable and documentation.
---
Expand full description
Technical data
Basic information
Type:
Smartwatch
Communication:
Bluetooth, NFC, WiFi
Compatible Platform:
iOS
Case width [mm]:
34
Belt design:
Fluoroelastomer
Waterproof:
Yes
pulse oximeter:
NO
Pedometer:
Yes
GPS:
Yes

Chance to fall in love with watches

---

A stylish solution

Envelopes are available in three stylish colors . Advanced sensors for health analysis and activity tracking. Innovative security features . Convenient contact information. Faster and more powerful dual-core processor. APPLE Watch SE offers countless possibilities.

---

Speed ​​fashion

APPLE Watch SE is powered by the S8 SiP chip , which is up to 20% faster . Thanks to it, you will be able to enjoy smooth transitions between applications, all while looking at the screen of a stylish envelope that comes in three beautiful colors: Midnight, Moonlight and Silver .

---

Earth-oriented upgrades

The case is made entirely of recycled aluminum . Its colour-matched and redesigned underside is made using a process that reduces CO2 emissions by over 80%. Go green with APPLE Watch SE .

---

He likes to splash in the water

APPLE Watch SE is water resistant up to 50 meters deep . You can track the series and number of pools you swim in. Check sea or lake travel routes. And know the exact parameters of your training, even when exercising with a paddle board. Splash, swim or surf - your watch loves it .

---

More gauges, more power

Get moving and gaining momentum with the activity ring . Train like never before with the Workout app . Experience custom workouts with advanced metrics like heart rate zones, stride length, touchdown time and vertical vibration. In addition, the Maps application will help you find interesting places and guide you step by step to your destination.

---

Accident detection

APPLE Watch SE detects an accident and then automatically connects you to the emergency services , it communicates your location to dispatchers and notifies emergency contacts. Collision detection uses the combined power of an enhanced triaxial gyroscope and high-acceleration accelerometer with an unprecedented wide dynamic range. The feature also uses microphones, barometers, GPS and advanced sensor fusion algorithms based on the analysis of a million hours of data from real-life traffic situations and accidents.

---

Heart health under close observation

Check your pulse anytime with the Heart Rate app and get low or high heart rate and arrhythmia alerts . The Noise app keeps your ears healthy by letting you know when the noise level around you is becoming harmful. Document your menstrual cycle, record symptoms such as pain and see your expected fertile days. In addition, the Medicines application will conveniently and discreetly remind you that it's time to take your medicine.

---

Take it easy with the Mindfulness app

This application will help you relieve everyday stress , improve concentration and mentally prepare for new challenges. It guides you through a series of relaxing breaths and uses a short, thought-provoking theme to remind you of inner balance.

---

Look at yourself while you sleep

The Sleep app works with your iPhone to track your rest. It helps you stick to a set schedule and good habits to improve your sleep quality. It checks how long his phases last , including REM, basal and deep phases, and when you wake up. It allows you to observe trends in your dreams and shows how close you are to your ideals. The only thing he can't do is count sheep.

---

Get closer to everything that matters

Take calls on the road. Send a message from the beach. Check notifications at a glance. Pay with your wrist with APPLE Pay . You have many options, and with cellular communication, everything is possible without a phone. Your boarding pass, movie tickets and membership card are always at hand. Also use your APPLE Watch SE as an iPhone camera viewfinder . Check the preview and set the self-timer or take a picture right away.

---

Great for home setups

Thanks to it, all your loved ones, young and old, can have an APPLE Watch SE . Even if they don't have their own iPhone. Easily share your favorite health, safety and connected features with your loved ones. For them, it's independence and a lot of fun. Control lights, thermostats and garage doors . Take a look at the surveillance system to see who's knocking on the door with the dom app. Make it easy for you to keep safe .

---

Set the apks as you like

Tens of thousands of applications in the App Store greatly expand the capabilities of your watch. You'll find apps for everything from playing tennis, tracking bike routes to subway trips. In addition, many of your favorite iPhone apps have counterparts on APPLE Watch SE . With your watch, you can use AirTag to easily locate your friends as well as devices and items. If you forget to take your iPhone, a special signal will remind you .

---

Listen to what you want

Pair AirPods with APPLE Watch SE and listen to millions of APPLE Music songs that inspire your efforts. You can also listen to the latest podcasts or audiobooks . Get enough inspiration for an entire training session. And entertainment for the rest of the day.

---

New styles are just a click away

The straps for APPLE Watch SE are designed to be very easy to change . Available in many styles and colors , including Nike stripes , you can try them out.

---

Your shield, your choice

Choose from dozens of watch faces designed by APPLE and now also watch faces by Nike . You can also create your own complications, colors and styles based on your interests. Share your shield by emailing or texting your relatives and friends if you wish.

---

Included

APPLE Watch SE GPS 40MM STARLIGHT smartwatch , strap, USB-C cable and documentation.

---

Expand full description

Technical data

Basic information
5 Star

4 Star

3 Star

2 Star

1 Star
Product review not available